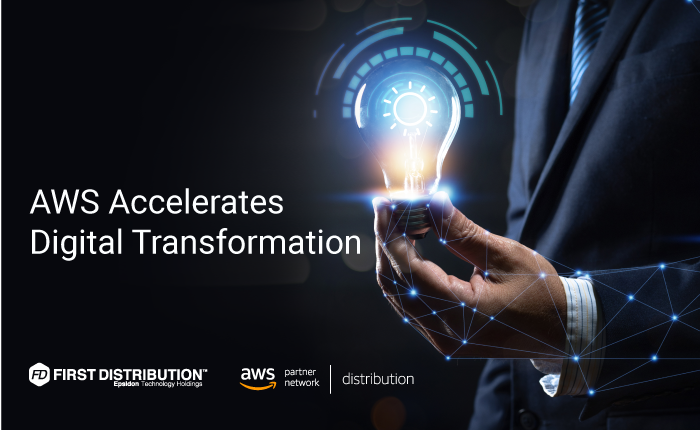 A new world of opportunities created for the channel through AI and Machine Learning.
"AWS offers the broadest and deepest set of Artificial Intelligence (AI) and Machine Learning (ML) services supporting cloud infrastructure," says Chris Richardson, General Manager for Cloud at First Distribution. "The channel needs to understand this subset of cloud services to help end customers solve their business challenges. Partners will play a key role in implementing these cloud services. As the distributor of AWS in Africa First Distribution is assisting Partners to understand the programs, the technology and how to build a cloud business."
Both businesses and channel Partners have to expand their offerings to their customers by creating more value and diversifying their services and solutions. "AI and ML will help to enhance these offerings and AWS is perfectly suited to enable you in achieving these objectives," says Richardson "If you incorporate AI within your strategy you can deliver these services to your customers - even if you don't have the skillsets internally. AWS offers a host of services, that make it easy for you to adopt them within your portfolio of services to sell on to your clients. AWS does all the hard work in the background, enabling you to expand the resources to your customer base."
AWS combines a broad and capable AI portfolio with high visibility in the business and consumer sectors. The services cater to the needs of those with varying levels of ML skills. Those without ML skills can use pre-trained AI services with its continuous learning application programming interfaces. There are additional fully programmable functions for advanced users.
AWS offers a significant number of data and compute infrastructure options available for the channel through First Distribution.
These include:
• Sagemaker - enabling you to prepare, build, train, and deploy high-quality machine learning (ML) models quickly
• Amazon Kendra - highly accurate intelligent search service powered by machine learning – it is a fully managed service, so there are no servers to provision, and no machine learning models to build, train, or deploy
• Amazon Contact Centre - differentiate your organisation by personalising every customer service interaction, improving agent satisfaction, and enhancing visibility into business metrics with a more intelligent contact centre
• Amazon Personalise - create realtime personalised user experiences faster at scale, with no ML expertise required Named a leader in Gartner's Cloud AI Developer services' Magic Quadrant, AWS accelerates the digital transformation journey.
"As an AWS Distribution partner, you can re-sell AWS services through First Distribution. With First Distribution being the AWS distributor in Africa, we empower Partners to enable their customers to digitally transform by using the industry leading services from AWS. Technical, business and program enablement build a Partner's foundation for success with AWS," Richardson concludes.

Start building on AWS today with First Distribution,
Contact us on +27 11 540 2640 or email us at aws@firstdistribution.com.