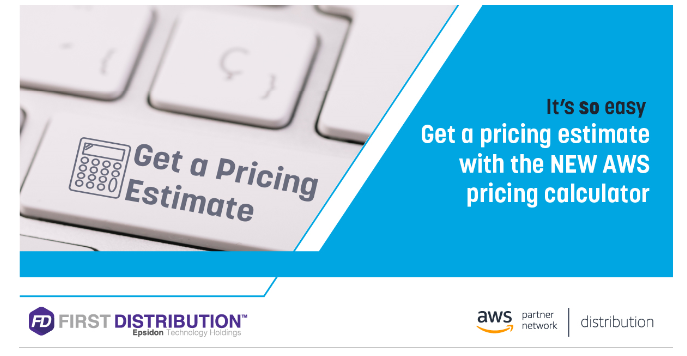 Join First Distribution and AWS as we bring you the
"It's so easy" weekly series
where we will take you through tutorials to help you with your journey to the cloud.
This week we explore AWS services and pricing for your architecture needs with the New AWS pricing calculator from AWS. This tool makes planning your resource requirements and budget in AWS so much easier. The best part is that you can start your estimate with no commitment. It's free, simple and does not require you to have an AWS account.
Watch the easy 5 minute video which demonstrates how to use the New AWS Pricing Calculator. In this video, we walk you through getting an estimate for an Amazon EC2 instance using the Amazon EC2 Quick estimate option. The Amazon EC2 quick estimate enables you to add an Amazon EC2 instance to your estimate without delving deeply into the different Amazon EC2 options. This enables you to get an estimate without knowing the technical details of all of the Amazon EC2 instance types.
Contact aws@firstdistribution.com
or visit our partner site for more information